Hello from the production room.
This is a beautiful blue Indian silk
Indian flag embroidery on a beautiful blue Indian silk.
What is mochi embroidery?
It is a fine chain stitch on silk or satin fabric.
It is a traditional Indian embroidery.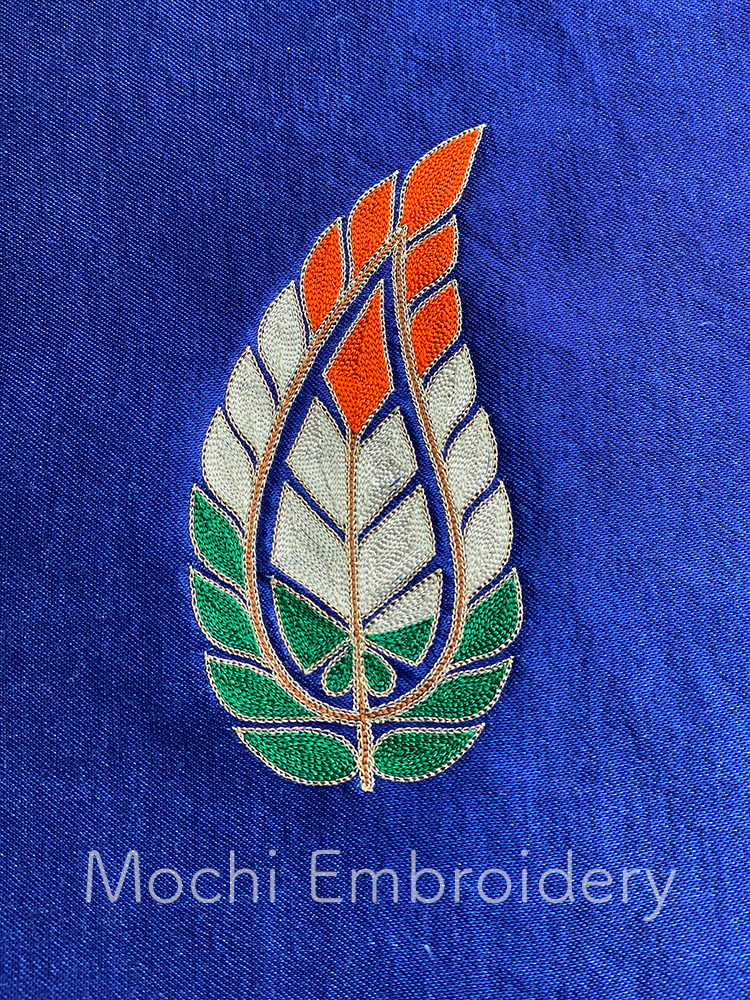 This leaf brooch is made by squeezing the outline of the leaf in the photo above between two pieces of cardboard.
The back of the leaf brooch is made of ultra-thick felt.
Something's missing.
It was beautiful enough in this state, but
I need a little more punch.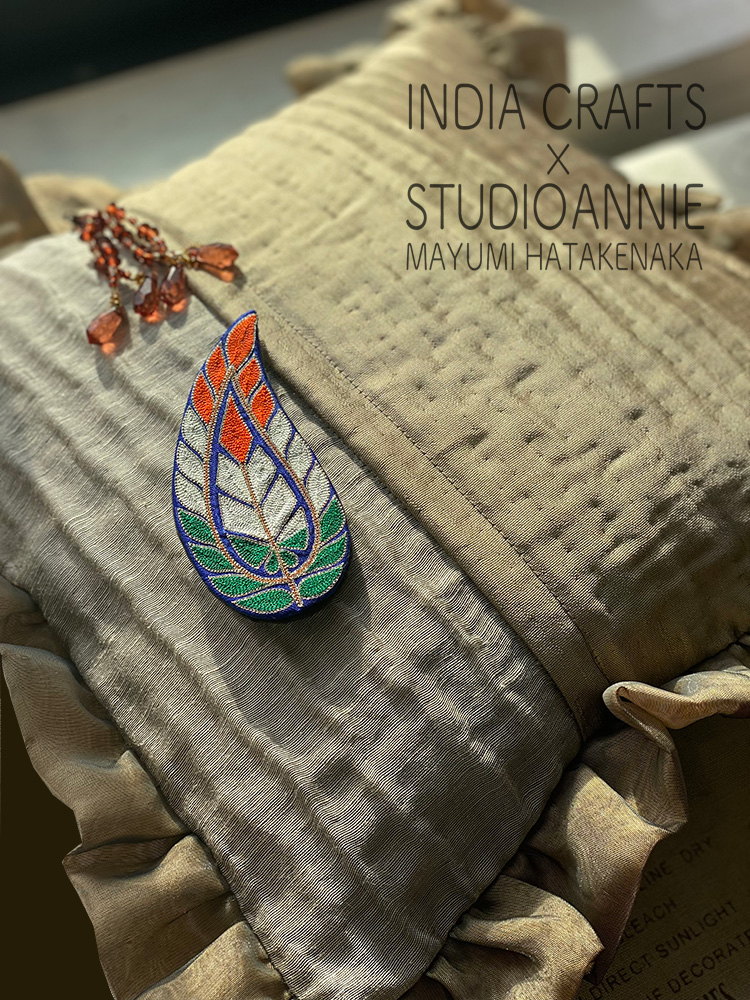 That's right.
"Let's do some zipper art!" I thought.
I suddenly remembered the existence of zipper art, but
I've never used it in my work.
What is zipper art?
Art using zippers
Prepare fascinator for zipper art.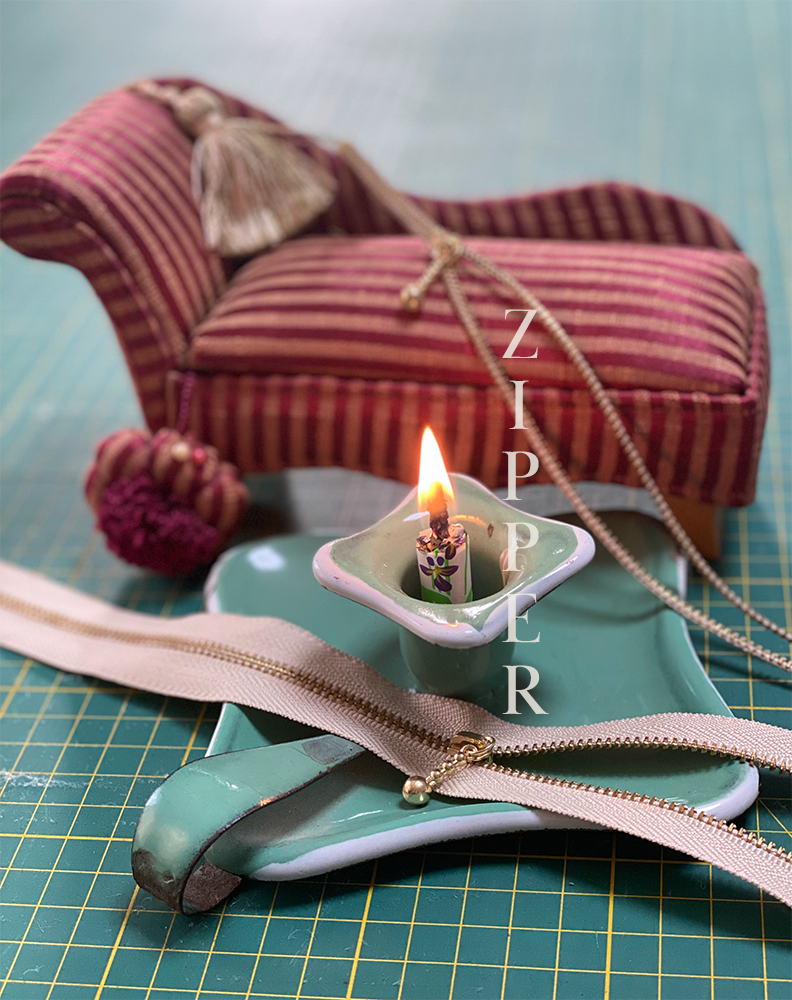 So I wanted to try zipper art in a hurry.
So I pulled out a stock of zippers
In the middle of the night, I burned a Japanese candle and
I burned the zipper with a Japanese candle.
It's better to use a candle than a lighter, because you can use both hands.
When the zipper of your choice is ready, attach it to the zipper with a transparent thread for your sewing machine, and you're done.
As I imagined, the brooch turned out to be more beautiful.
I was so happy with the finished product.
I am going to try zipper art again.
What you are casually attracted to can be a drawer of ideas.
After all, the things that you are casually attracted to
It will become a drawer of ideas when the time comes.
And that drawer of ideas
If you don't open the drawer and use it, it will just be a memory.
If you are curious about something, just try it.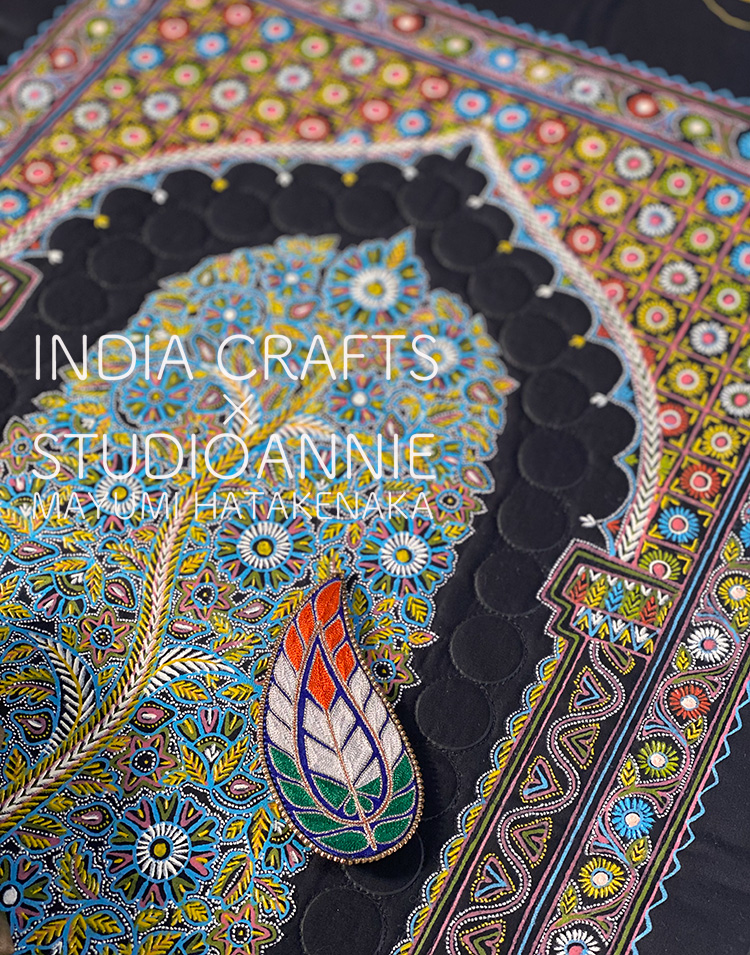 Everyone has something they're attracted to.
Usually, what you are attracted to is
It's a drawer of ideas
Even if you don't use it right away, once it's stored in your mind
It's like a foreshadowing of something else.
It is an interesting aspect of creation.
The experience of using a drawer of ideas becomes a fresh breeze for creators.
This was the story of making a brooch with zipper art.
See you soon.